NEWS UPDATES
Morehouse College seniors got a surprise Sunday when billionaire investor...

WASHINGTON — Almost six years ago, Elizabeth Warren introduced her...

NEW YORK: Higher education contributes to unprecedented student loan debt...

AMERICAN STUDENT LOAN debt has ballooned to more than $1...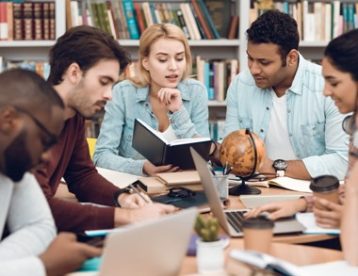 Provide Student Loan Debt relief to everyone who participates in the program at minimal donation, one debtor at a time.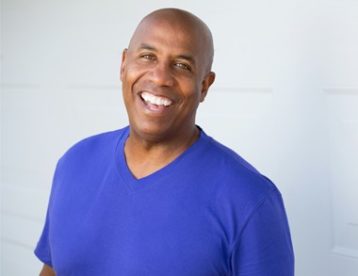 Student Loan Debt has reached $1.4 Trillion in America. This foundation has been formed to free up student loan debtors one student at a time.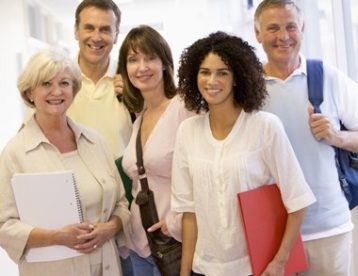 Year one, is to provide relief to 40 participants; Year two 160 participants, Year three 1, 280 participants. Year four 4,000 Participants. KAM's goal is to sign up 20 million students at minimum donation of $80 per year or $20 per quarter. Ninety percent of all donations will be used to help the debtor.
ABOUT Kingdom Application Ministries
Our Process
OUR ACHIEVEMENT
OUR SUCCESS STOR

250
WINNER AWARDS

25
WORLD WIDE

2500
HAPPY STUDENTS

340
VARIOUS COURSES
Register now
Apply today for Student Loan Relief
Americans helping Americans one student loan at a time.
GENERAL FAQ
I have already signed up and gave my donation. When can I expect to hear from Kingdom Application Ministries?
You should receive a numerical number within 72 hours after your donation. KAM ministries will contact you again the next quarter for a donation or within 30 days of donating an amount of money towards your student loan payment.
How will KAM contact me?
KAM will contact you via phone or email 30 days prior to donating money towards your student loan balance. Make sure you use a valid email account, phone number and mailing address for KAM to contact you.
How will I know when its my turn to receive help?
Monitor www.KingdomApplicationMinistries.org 30 days prior to the end of the quarter. We will list the potential numbers of participants we will be helping with their student loans.
My student loan has a balance of $130,000.00. What kind of help can I expect from KAM?
This is a new process and we will begin by donating up to $1000.00 per student loan based upon the amount of donations received during the quarter. KAM goal is to pay up to $50,000 based upon the amount of donations KAM has received and the balance of the loan. If our budget for the quarter is $500,000. We will donate up to $50K per student loan or the remaining balance if its less than $50K.
I have received a donation from KAM but I still have an outstanding balance. Can I expect more help?
Sign up again and you will be assigned a new number. When your number comes up, KAM will help you with up to a $50K donation based upon the quarterly budget for that quarter. The more people participate, the more people KAM can help.
I received a number of 3,275,340. When can I expect to be helped?
This is not an overnight process. Some people have loan balances that they will be making payments for the next 35 years. Stay with the program. You must trust the process. KAM have enough faith that we know there will be some philanthropist that will donate millions of dollars to help with this cause. Join your faith with ours and be consistent. KAM's goal is to help all who join their faith with ours.
What if I receive a number and I started but never donated again?
When you start again you will be issued a new number in which you can maintain your donations from that point.
**NOTE: This program is not for the selfish. We pray that you are donating to help build America's Middle Class, your fellow student loan holder to free them from the shackles of the student loan process. You're helping others that are in the same situation you are in, with hopes of you being free from the process also.
Why is Kingdom Application Ministries taking on this endeavor?
Too many times we look to government programs to assist us in times of need and when it should be the church. The church has failed its parishioners and the government its citizens. Many student loan holders are in programs where they will be paying these banks for 35 years.
How can you be certain you can trust Kingdom Application Ministries?
Pray before you donate and I assure you, KAM's integrity will speak for itself over time. But there are many in the McKinney TX region know of our giving. We are here to serve and the LORD gave this program to Pastor Henry in a dream many years ago and its now manifesting. It's time for the LORD's house to operate according to rules given by the OWNER of the house. We will honor the Word of the LORD and the mandate given to KAM.
TESTIMONIAL
"Credibly innovate granular internal or "organic" sources whereas high standards in web readiness. Energistically scale future-proof core competencies vis-a-vis impactful experiences. Dramatically synthesize integrated schemas with.

JIMMY BUKKARD

"Credibly innovate granular internal or "organic" sources whereas high standards in web readiness. Energistically scale future-proof core competencies vis-a-vis impactful experiences. Dramatically synthesize integrated schemas with.

JENNY WHITE
OUR PARTNERS
WE COLLABORATE WITH